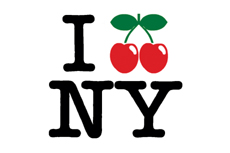 international news _ 28th August, 2006
New York Clubs Face Compulsory CCTV
Text by Jonty Skrufff (Skrufff.com)
Manhattan council officials announced this week that they're to demand compulsory CCTV cameras and high tech ID card entrance technology at all 250 licensed New York clubs, following a spate of shootings and violent incidents.

"As part of a cabaret licensing program, the city is going to require ID verification scanners at every nightclub," City councillor Peter Vallone told the New York Daily News. "In addition, the city wants to place cameras at every exit and entrance of a nightclub."

"This is the beginning of an ongoing process to ensure that the safest big city in the world has the safest nightlife in the world," he added.

Pacha New York chief Eddie Dean welcomed the plans, telling Skrufff 'here at Pacha we already have in place all the things the council has been requesting from clubs. We have cameras at the entry/exit doors, we scan IDs and our security is all properly licensed," said Eddie.

"It's not a big deal to me. Anything that can make our clubs safer, I support. I often tell people who are acting up, 'hey you better be careful we have cameras everywhere' this kinda' lets them know don't be stupid, we will have it on film as evidence," said Eddie.

However, the highly experienced New York club boss was less comfortable about further plans to sanitise clubs, including a possible compulsory curfew that could eliminate what's left of the city's once legendary after-hours nightlife.

"In case you haven't heard the latest news, they're also now talking about enforcing a 4am closing of all liquor establishments and eliminating all table service. This is concerning," he added.