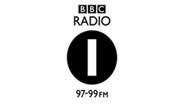 international news_4th August, 2005
Jules & Garnier Headline Radio 1's Space Marathon
Radio 1 have confirmed details of the DJs spinning at their upcoming 12 hour special broadcast from Space Ibiza, which takes place on Saturday 13th August from 7pm to 7am (GMT +1).

Judge Jules will be making a rare foray from his San Antonio Balearic base of Eden to kick of the event with a 2 hour broadcast followed by sets from the stations regulars plus Erick Morillo and Laurent Garnier.

The overnight special is the centre piece of the British radio station's 10th Anniversary Ibiza Weekend which includes Pete Tong's Essential Selection being broadcast live from Cafe Mambo.

"It's a milestone for Radio 1 to return to Ibiza for its 10th year, I'm delighted that I'll be coming live with my show from Cafe Mambo right through August," Tong said about the upcoming event. "Kicking off the big weekend on Friday 12th August will be my highlight, it's going to be very memorable indeed."

Executive producer Jason Carter was similarly enthusiastic claiming the radio station had previously hosted 'some of the best parties on the island'.

"We plan to give the clubbers and listeners more than ever, with some of the best DJs in the world alongside some classics from our best Ibiza parties over the years, "he promised.