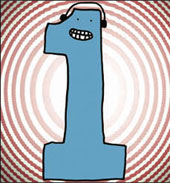 international news_30th August, 2004
Mr. Scruff Solid Steel
We at Higher-Frequency find this hard to believe but this latest Solid Steel Session release is the first compilation from Brighton's favourite selector, Mr. Scruff. Following on from last months amazing release, a live Solid Steel Session from Amon Tobin, the folks at Ninja Tune found it just too difficult to limit the fruits of Mr. Scruff's labour to just 74 mins so they've decided to make this the first of a series of Mr. Scruff Solid Steel's.
'Keep it Solid Steel' Vol 1 is released on Ninja Tune on the 13th September and musically covers 'reggae, hip hop, soul, funk, jazz & electronic wobbly bits'. There will also be a triple vinyl edition containing 18 of the most in demand nuggets.
A fine example of Mr. Scruff adept vinyl selection skills available for the first time on CD, check him out.
VA "Solid Steel Presents Amon Tobin : Recorded Live" Release Data (10/07/2004)