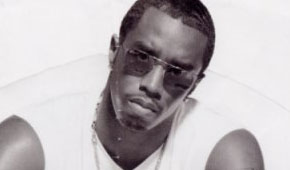 international news_20th August, 2004
P. Diddy booed off stage
As reported on Higher-Frequency P Diddy has been in Ibiza over the last couple of weeks hoping to continue his much celebrated entrance into dance music that he started at the WMC in Miami earlier this year where he performed on stage with Erick Morillo.
The U.S. rap star has recorded a number of tracks on Morillo's new album and performed these as well as some of his own tracks during the Miami event that went down really well. There were good reviews in the press, the future looked bright for the entrance of one of music's biggest stars into dance music.
The Ibiza crowd had other ideas though. Twice in the last week he has been booed off stage by partygoers on the Spanish island after he started rapping on stage. Crowds started jeering and shouting both at Space when he tried his stage show with Carl Cox and then at the Circo Loco after party at DC10.
An insider reported, "He got on stage and everyone cheered - but once he started rapping there was another chorus of boos. He persevered but the crowd reaction was so bad he was forced to leave the stage.
"He looked very hurt and was heard asking one of his flunkies: "Why don't they dig me?""
Please don't take our word for it though, check out the video link and evaluate his talents for yourself.
Intl News "P. Diddy in Ibiza" (28/07/2004)