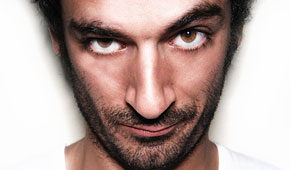 international news_16th August, 2004
New star of Defected in the House
Setting a new standard in house music Defected records have risen with some of the scenes hottest artists all contributing to what is becoming one of the best known labels for house music. One of the biggest success stories for the label has been their Defected in the House compilation series and, hoping to continue this success, it's just beeen announced that Parisian beat junkie, DJ Gregory will be creating the next installment.
Already featuring some of house music's biggest stars, all bringing their distinctive sound on each release, the series has been mixed by Dimitri from Paris, Sandy Rivera, Masters at Work, Soulfuric, Junior Jack and Kid Creme. More than 250,000 units of the compilation have been sold so far ensuring a top 30 chart position for every release so far.
Gregory is also well known as one of the original members of Bob Sinclar's highly regarded 'Africanism' project. As well as being a producer and DJ he also takes to running his own highly successful label, Faya Combo. Gregory is currently resident at the trend-setting Paris club TGV and continues to make his presence felt with a densely packed international itinerary.
A 3 CD set of silky funky beats this release comes with the addition of a Bonus CD that will feature a collection of DJ Gregory's unmixed classics, his biography, and a video interview with the man himself.
Due out on the 6th of September on Defected
DJ Gregory "In The House" Release Data (25/08/2004)
Masters At Work "In The House" Release Date (10/07/2004)
Defected In The House feat. Dimitri From Paris @ Air, Tokyo Party Report (09/07/2004)
Andy Daniel (Defected Ibiza Resident) Interview (02/07/2004)
Defected In The House @ El Divino, Ibiza Twon Port (02/07/2004)