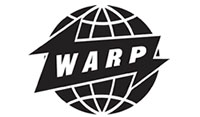 international news_1st August, 2004
Warped DVD
Warp records, the UK based electronica label that over the years has developed an almost cult status amongst many for its continual output of genre shaking electronica, has announced that for the first time in its 15 year history it is releasing a DVD featuring a collection its best and greatest promo videos.
Most of the videos on the release, with the exception of those by acclaimed director Chris Cunnigham and Gantz_Graf have never been released in digital format before. Also featured on the release are works by Alex Rutterford and David Slade alongside directors such as Lynn Fox, Pleix, Ed Holdsworth and Laurent Briet who since their work for Warp have become some of the hottest talents in the industry.
Although the final format and content has not been finalized expect to see rare and previously unseen material from the Warp establishment such as Sabres of Paradise, Jamie Lidell, John Callaghan and Jimi Tenor.