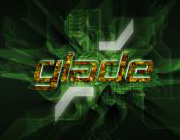 international news _ 26th April, 2007
Glade Festival Green Lighted (July 20-22)
Text by Jonty Skrufff (Skrufff.com)
Trentemoller, UNKLE and Coburn were confirmed this week as headliners for the upcoming Glade Festival, which delayed selling tickets last week after hiccups over the license.

"We had the license hearing - it wasn't a hiccup, it was what every festival has to go through, but we did receive some resistance to the event from the local council about noise limits and also from the police," Glade boss Nick Ladd told Skrufff.

"To cut a long story short, we got the license and all is well."

The hugely popular alternative festival previously refrained from announcing lineups altogether, taking two weeks to sell out all 12,500 tickets, though immediately noticed a big difference this time, Nick confirmed.

"This year's tickets go on sale on Friday at 12pm (April 20), although we have already sold almost half of those since they went on sale to our Glade database members 24hrs ago - so it looks like they are gonna' disappear quite quickly," he predicted.

"We are publishing the line up-because the feedback we got from the forums and Glade website was that people preferred it that way - we try to keep people happy as far as we can. There will be over 250 top quality live acts and DJs playing on 12 stages this year - 3 have been added for even more diversity," he added, "Due to the late arrival of our license, we are still in the process of confirming many more headliners across every genre."

Writing in the official press release, Nick was equally clear about what differentiates the 3 day event from others, highlighting its origins and deliberately non-corporate structure.

"The Glade's success was built on the foundations laid at Glastonbury, where it carried of the unofficial title of best dance stage for several years running, and was consolidated by involving some of the countries best underground dance promoters to bring their respective followings to their own festival," he said.

"And was well as the music, there's a complete lack of any sponsorship that makes the Glade the perfect antidote to the sterility of many of today's corporatised events."
News: Glade 2006: 'A Proper F**king Rave' (20/03/2006)