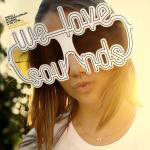 international news _ 12th April, 2007
We Love Headliners
Text by Len Iima (HigherFrequency)
This year's We Love Sounds Festival line up has been announced with another year of superstars. DJ Shadow and One+One (Nic Fanciulli and James Zabiela) are just two of forty (and counting) acts that will perform in every major Australian city.

This festival is a joint effort between Oz promoters Sound and Ibiza (but not limited to) promoters We Love. Other notable acts include Ben Watt, who will release his 4th label complilation on May 21st, Audiofly, who will be touring Europe before and after this festival, and Tiga, who will also be playing at Renaissance's Wild In the Country.

We Love Sounds will take place on June 3rd in Perth, June 8th in Melbourne, June 9th in Brisbane, June 10th in Sydney and June 11th in Adelaide.

DJ Shadow, Tiga, One+One (Nic Fanciulli & James Zabiela) , Ben Watt, Daddy G, The Infadels, Kool Keith, Alan Braxe & Kris Menace, D Ramirez, Hernan Cattaneo, Sharam Jey, Audiofly, Spirit Catcher, Headman, Surkin, Spencer Parker, Riton, Zoo Brazil, Paul Mac, Van She, Midnight Juggernauts, Tzu, Deepchild, Infusion, Poxymusic, Dances With Voices, The Heat, Bang Gang DJs, Riot In Belgium, Kid Kenobi & MC Shureshock, Goodwill, Ajax, K.I.M., Ben Morris, James Taylor, Robbie Lowe, Minimal Fuss DJs and Noodles & Noel Boogie and more.