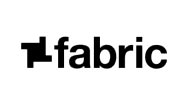 international news _ 11th April, 2006
Former Fabric Boss Agrees Blondes Do Have More Fun
Text by Jonty Skrufff (Skrufff.com)
Fabric founding partner and promotions chief Steve Blonde chatted to Skrufff this week about his new life running Islington gastro/DJ pub the Old Queens Head and revealed that he left the massively successful club for personal reasons.

"I started working at Fabric 18 months before it opened, helping to set it up and the club celebrated its sixth anniversary back in October, I felt it was reaching the point for me personally where it ceased to be a challenge," said Steve.

"I turned 30 last year and felt I was starting to become slightly disconnected from the audience, and I felt the right move for me was to do something aimed more towards people more around my age group," he explained.

His new pub offers music from characters including Dot Alisson, the Plump DJs, Basement Jaxx protege Sinden and Hot Chip with catering overseen by Marco Pierre White acolyte Payne who's also teaching Steve some new tricks, he admitted.

"I love food, it's a passion of mine but in terms of actual cooking myself, I've got a long way to go," Steve told Skrufff, "But I'm learning," he added, "Only last week, we learned how to make bread."

Steve also revealed he'd deliberately avoided Hoxton when choosing a pub for his new business.

"The danger of opening somewhere in Shoreditch is that you're here today, gone tomorrow, the audience is very transitory because they're always looking for the fresh new thing," he said.

"The scene's constantly changing and it's so dynamic there which can poses problems if you're aiming to build a business with any longevity; you don't just want to be hot for one year.

That was part of the beauty of what we achieved at Fabric. Fabric was never perceived as a super-cool venue so was therefore never the super-uncool venue. It achieved something of quality and consistency instead and I think it's very difficult to do that given the audience in Shoreditch. When we were looking for a site we didn't look at anywhere in East London," he added.
Party Report: Fabric @ Fabric, London (15/10/2006)