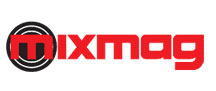 international news _ 3rd April, 2006
Mixmag Make Minimal Their Next Big Thing
Text by Jonty Skrufff (Skrufff.com)
Mixmag dubbed minimal techno 'the hottest sound in dance' this week in a four page feature asking 'why are we going mad for squeaks and bleeps?'

The UK dance mag raved about 'the rest of the world going spastik to minimal' describing it as 'the catalyst to a resurgence in underground music that's reinvigorated clubbing all over again', just as Time Out staked a claim to be the first magazine to start the 'minimal is dead' inevitable upcoming backlash.

"Minimal: the sublime and stripped back sound of the future or is it just for wasted K (ketamine) kids at silly hours on a Monday morning," asked Time Out. "Will it be the sound of the our summer or will we be so over it be then?"

Riton ('it can be really dull') and Ben Fat Trucker ('it's already starting to look really tired') offered up the sharpest sound bites while Secretsundaze' Giles Smith ('I can see why some refer to it as boring') was more positive complaining instead that the term is already overused.

Scottish minimal maestro Alex Smoke raised the same point chatting to Skrufff last week, declaring 'everything gets called minimal, whether it's techno, electro, house or anything and it's become quite bloated as a genre definition."

"I suppose I've listened to more of what's called minimal in the last year and I've DJed some of it, but already I'm starting to play more electro and techno again,' Alex added.

"Because it's experienced such a rapid expansion it can't help but change just because you've got a lot of DJs out there now all playing the same tunes," he said.