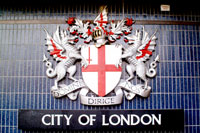 international news, 27th April 2005
Encompass 2005
London gears up for it's first music conference this week as Encompass rolls out over 1 square mile of clubs and bars in the east end of London. Based around the Old Truman Brewery the event will occupy a number of venues as some of the world's finest electronic performers take to the stage in what has the potential to become one of the most influential events in the dance music calendar.

The conference will see showcases take place over the 3 days and nights of the event as well as daytime workshops, seminars and exhibition areas where music fans and industry folk alike will be able to get clued up on emerging technologies, discuss the issues facing the industry today and of course hear some great music.

Showcases will be hosted by labels such as Lex Records, Sonar Kollectiv, TCR Records, Novamute, 2020 vision, Kitty Yo, Southern Fried, Peacefrog with a special Japanese showcase hosted by www.samurai.fm featuring Japanese artists from Third Ear Records, Teqnicolor Sound and Sonic 360.

The event will be featured on BBC Radio 1 with live broadcasts from the event and also selected showcases being recorded for later broadcast on samurai.fm which is this week featuring an Encompass special with a show from one of the artists performing at it's Saturday night showcase.


http://www.encompass-london.com
http://www.bbc.co.uk/radio1

Full Line- up FRIDAY AT ENCOMPASS:

Old Truman Brewery Static Caravan Cathode live (UK), Stendec live, (UK), Tunng live (UK) Platform Junkyard Production live (DEN), Efterklang live (DEN), Pellarin live (DEN) Peacefrog Jose Gonzales live (SWE), Readymade FC "Decks & Gramophons" (FR)

93 Feet East Raum Dub Taylor live (GER), Dub Kult (UK), Sweet & Candy (GER),

Cargo Sonar Kollektiv Micatone live (GER), Platnum live (GER), Benny Sings live (NL) hosted by Jazzanova and Warm Residents

Herbal Metalheadz Goldie (UK), Loxy (UK), Klute (UK), Total Science (UK), MC Moose (UK) Nasha Ges-e (UK), Osmani Soundz (UK), Aktarv8r (UK), Badmarsh (UK), Equal – I (UK)

Spitz Lex Prince Po (USA), Buddy Peace (UK), Kid Acne (UK), Tom Brown (UK)

SATURDAY AT ENCOMPASS

Old Truman Brewery totallyradio.com Presents "Brighton Independents": Hardkandy live (UK), Jonny Reggae (UK), TM Juke (UK), Dirty Diggers live (UK), Train live (UK), Stromba (UK) Southern Fried Cagedbaby live (UK) Grandadbob live (UK) Touché (UK) Kitty Yo Richard Davis live (UK), Maximilian Hecker live (GER), The Tape (GER)

93 Feet East 2020 Vision 2020Soundsystem Live featuring Silver City (ARG), Dubble D (UK) and Ralph Lawson (UK), The Electric Press live (UK), Boogie Corporation live (UK), DJ Ralph Lawson (UK), Tristan Da Cunha (UK), Andy Whittaker (UK)

Cargo Different Vitalic live (FR), Hacker live, (FR), Agoria (FR)

Herbal Novamute Speedy J (NL), Cristian Vogel (UK), T.Raumschmiere (GER) Electronation Nobody Beats the Drum live (NL), Terry Toner (NL), Herr Arter (NL)

Vibe Bar Samurai FM Raconteur live (JAP) Yamauchi Live (JAP) Sonic 360 (JAP) Maxxrelax (JAP)

SUNDAY AT ENCOMPASS

Old Truman Brewery Trojan Trojan Soundsystem (UK) with General Slater (UK) and Brother Culture (UK) Passenger Aquasky live (UK), The Breakfastaz live (UK), The Autobotz live (UK), Backdraft live (UK) hosted by The Ragga Twins (UK) Plus UK hip hop showcase announced shortly

93 Feet East Supercharged, Fingerlickin' and TCR Freestylers (UK), Krafty Kuts (UK), Skool Of Thought (UK), Splitloop live (UK), Sneaky (UK), Soul of Man (UK), Slyde (UK), Leah Modelizer (UK), JDS (UK) Blim (UK) Chris Carter & JHz present Roxiller (UK)

Cargo Diesel U Music The Infadels live(UK), Crazy Girl live (UK), John Kennedy (UK)

Herbal Grace Grooverider (UK), DJ Fresh (UK), XO (UK), MC Verse (UK)

Spitz Electrix Billy Nasty (UK), Silicone Scally (UK), Sons of Slough live (UK), Orson (UK)

Vibe Bar Factor City Lontano live (SP), Undo (SP), Vicknoise (SP