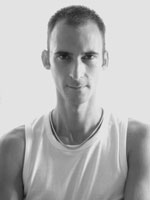 W Jorg Henze
Alias : 303 Child, Bassoon, Cor Dekking, Deltrax, Gecko,
Style : Minimal Techno
Label: Zenit
Zenit Web : www.zenitmusic.com

Frankfurt based DJ & producer Jorg Henze is well known for his his DJing and production activities and as head of the highly credible Delirium Red and Federation of Drums labels.

W.Jšrg Henze is one of the projects of Frankfurt based DJ & Producers . He can already look back on a string of releases, produced together with gleaming techno artists from the likes of Oliver Lieb, Toni Rios, Frank Lorber, John Selway, Pascal Feos, Marco Zaffarano, Thomas Heckmann, and and and..

He did remixes for Lsg, Robert Armani, Josh Wink, Amphetamine and many more. His perfect style of music is unmistakable banging hard and minimal techno.