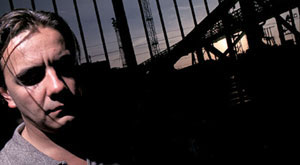 Laurent Garnier
Style : Progressive
Official Web : Laurent Garnier
www.absolutgarnier.com

Born in 1966. A former staffer at the embassy in London, Frenchman Laurent Garnier began DJing in Manchester during the late '80s and became by the following decade one of the best all-around DJs in the world, able to span classic deep house and Detroit techno, the harder side of acid/trance and surprisingly jazzy tracks as well. He added production work to his schedule in the early '90s, and recorded several brilliant LPs with a similar penchant for diversity.

One of the first Europeans to begin mixing American house music in Britain, Garnier was one of the prime cogs in the late-'80s Madchester scene. His DJing at Manchester's legendary Haćienda club provided a major inspiration for the Stone Roses and Happy Mondays to begin adding house rhythms to rock music.

Garnier shifted his attention back to France in the early '90s, running the Wake Up club in Paris for three years and gradually moving into recording as well. For the FNAC label, Garnier released "French Connection" and the Bout de Souffle EP; after the label went under, though, he formed the F Communications label with Eric Morand (a friend who had also worked for FNAC). He had amassed quite a discography by the mid-'90s, but his first LP Shot in the Dark wasn't launched until 1995. His second, 30, appeared in 1997, followed by the retrospective Early Works. After trotting the globe with multiple DJ appearances during the late '90s, Garnier returned to the production realm with Unreasonable Behaviour, released in early 2000.