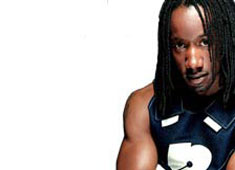 J Da Flex
Style : UK Garage, Breaks



Jay started collecting Garage in 1996, just as the original underground flavours were bubbling through London. It was all about US dubs and early sets by Spoony, Timmi Magic and Jason Kaye. He was on it, before it - aka UKG - had even happened.
He started DJing by blagging a set at One Night Stand, saying he'd played it. played up North. It wasn't the whole truth, but it launched Jay into the DJ circuit. He used to play just once a month at Cookies n Cream, even though the promoter hadn't even met him. "One time, though I didn't see her, she came into the room where I was DJing. That promoter said I just had mad energy and the crowd was really up for it. She's booked me nearly every week since".
Since then he's played Costra Nostra and Es Paradis in Ibiza, as well as Paris, New York, Baltimore, Finland, Estonia, Greece, Switzerland, Germany and Amsterdam where he is a resident for the UGK night 2-StepsAhead. He's played the big clubs in London like Fabric as well as raves like Lords of the Underground.
Jay can rock the big tunes with ease - just witness his Cookies record, not to mention recent guest spots on both Radio 1 and Choice FM and headlining the first ever Forward>> night. DJ".
Aside from radio, Jay is busy with music production as a member of Ghost DJ's, pioneers of the futuristic dark underground sounds. It started with Eammon as Madflex back in '98. When both Madflex and the seminal Groove Chronicles fell apart, Jay linked with El-B and Ghost tracks was born. Three seminal EPs later, Jay's been remixing for Middlerow, V2, Defected and Ignorance. Next up he'll be releasing various heavyweight collaborations on his own Southwest label. He's not telling where his cut with a member of Damage is headed, but straight to most dancefloors is a fair bet.
Everyone wants a piece of Jay Da Flex. And they aren't even ready for him yet.